Tiffin Loop – Sustainable returnable system for your To Go Meals
You're tired of producing disposable waste? Then join Tiffin Loop!
Tiffin Loop is the simple returnable system with sustainable stainless-steel containers. Let's put an end to plastic and disposable packaging together. You and us, united in the fight against pollution! With Tiffin Loop you use a deposit-free, easy-to-use and safe returnable system. All you have to do is download the free app!
DISCOVER.
Download the Tiffin Loop app from the Play or App Store and discover our partner locations near you.
PICK UP.
Simply present your QR code when you pick up your food at the restaurant and receive your food in the Tiffin container. Plastic-free, waste-free!
ENJOY.
Enjoy your food from a tasteless Tiffin made of stainless-steel....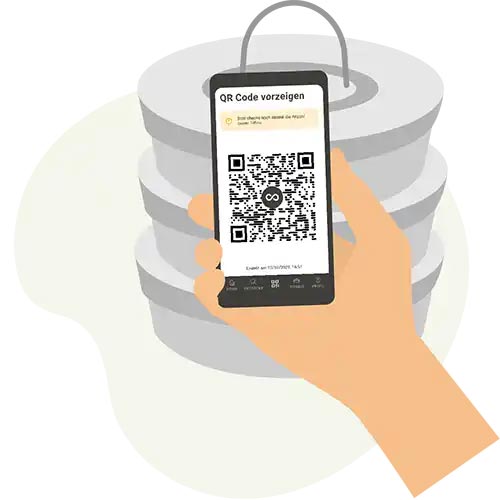 RETURN.
Bring your rinsed Tiffin to one of our partner locations. Have your QR code scanned. The Tiffin can now become part of the loop again and is available to others. You have 14 days to do this.
If you keep the Tiffin for more than 14 days, you will be charged €20 once and will be able to use the container at home. Even though this is an option, it is better to return it and make it available for others again by returning it to the loop. As soon as the container you purchased has entered the loop again, there will be no deadline for returning your next tiffin. If you have already paid for several containers, you can borrow as many containers as paid for without a return period. Note: This will only work if the containers have been returned to the loop and are no longer at home. To make the reusable cycle work most efficiently, it is best to return the Tiffins right away anyway.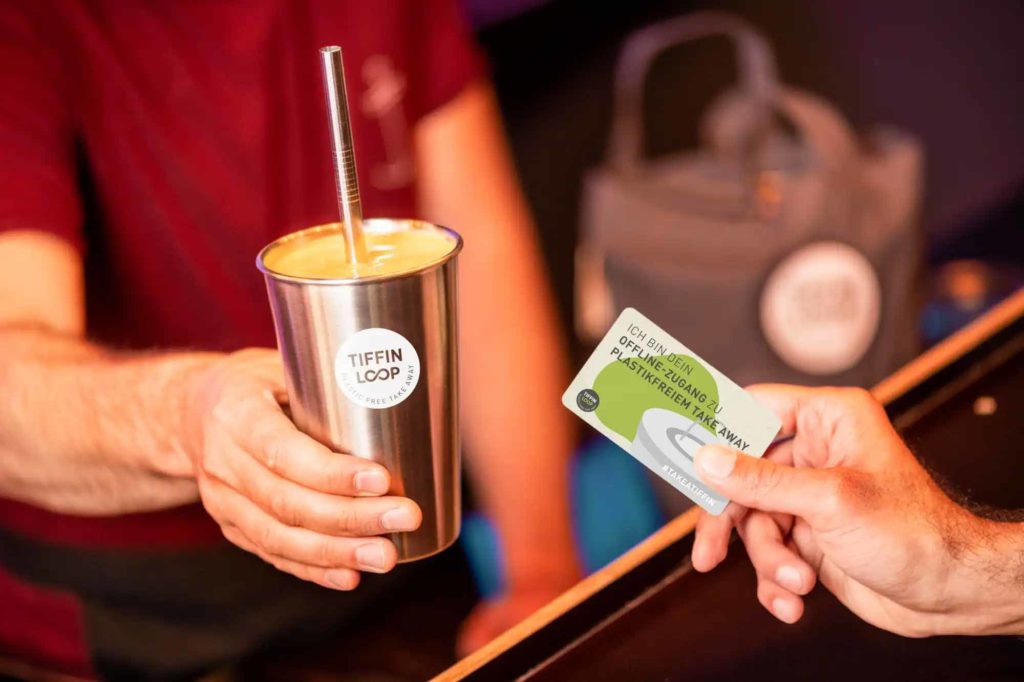 Alternative: The Tiffin Card.
With the Tiffin Card you can borrow one Tiffin (container) for an unlimited amount of time. The card is not attached to one person and transferable. You can purchase as many cards as you need.
Your advantages with Tiffin Loop
What the Tiffin Loop app can do
Das kann die Tiffin Loop App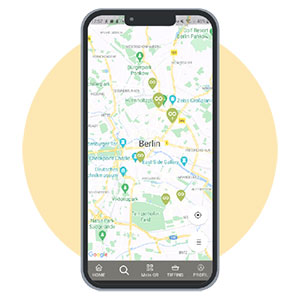 In der Partner-Orte Map findest du teilnehmende Gastronomien in deiner Nähe.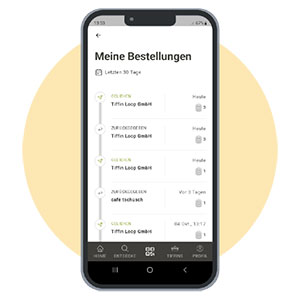 Du kannst sehen, welche Tiffins du wann geliehen hast.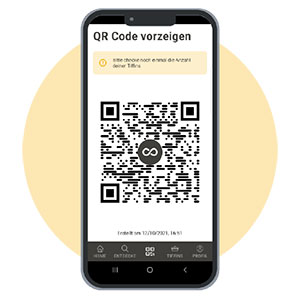 Dein persönlicher QR-Code zum Leihen und Abgeben der Tiffins wird immer aktualisiert.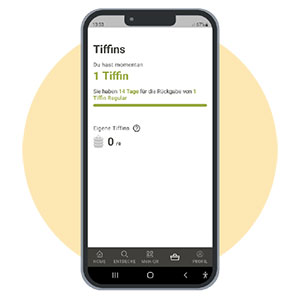 Du kannst Leihfristen für deine Tiffins abrufen und siehst auch, wie viele in deinem eigenen Bestand sind.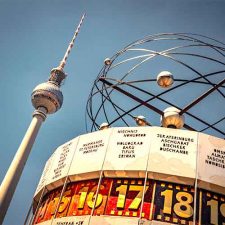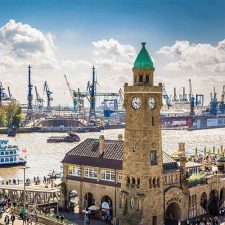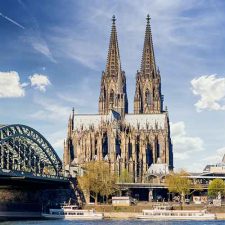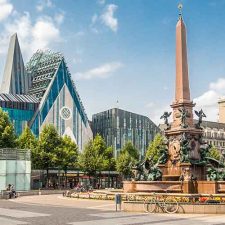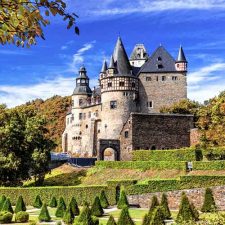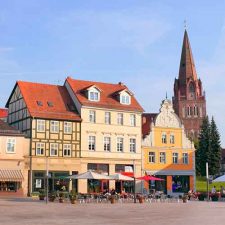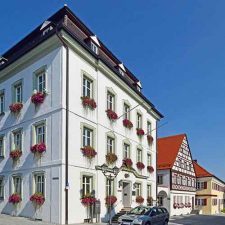 Your place is not listed?
Your favorite restaurant is not part of it, yet?
Click on the button below, select "Suggest a partner location" in the subject line and write us which restaurant should not be missing in the loop.
Got it? Or do you need to know more?
Take a look at our FAQs