Here you can find out more about Tiffin Loop – our background, our goals and the team.
Tiffin Loop is the first plastic-free reusable takeaway system in Germany. The idea for it was born back in 2014: our founder Mustafa, like many other people, likes to get food to go. When Tiffin Loop didn't yet exist, Mustafa always had his own bread box with him to transport his food. At some point, he thought to himself that it would be really great if many restaurants formed a loop so that he could spontaneously use takeaway without having to bring his own box. The mission was clear: put an end to the garbage that is produced when you buy takeaway. No more garbage cans overflowing with disposable packaging and cups! It's time for a plastic-free reusable system in the food service industry, it's time for Tiffin Loop!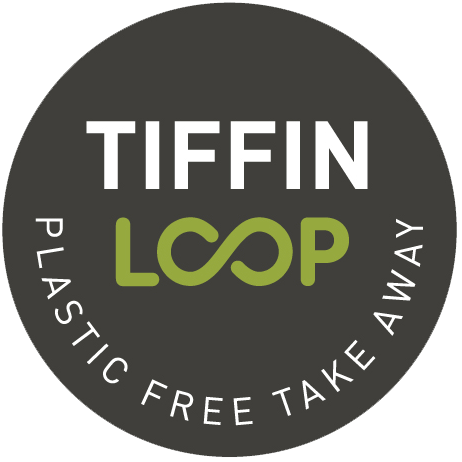 Plastic waste is a real problem
for our environment!
Plastic waste produced
every year in Europe

of the pollution of our
oceans is made of plastic
per person CO2 emissions
in Eu‍rope in 2020
Working together for more sustainability
The figures above are alarming, but unfortunately nothing new. Together with you, we want to curb the waste problem and free takeaway from disposable packaging. Whether you are a restaurateur or a user – with our app-based reusable system, we offer real premium takeaway for your food and drinks to go. Spontaneous, accessible, with a clear conscience and no waste! Together for more sustainability, together for the environment!
Unsere Vision: Gemeinsam für mehr Nachhaltigkeit!
Plastikmüll entstehen jedes Jahr in Europa
der Verschmutzung unserer Weltmeere besteht aus Plastik
pro Kopf CO2 Emission in Europa in 2020
Deshalb wollen wir mit unserem App-basierten Mehrwegsystem unseren Gastronom:innen und Nutzer:innen echtes Premium Take-Away bieten! Take-Away und Getränke To Go: Spontan, zugänglich mit gutem Gewissen und ohne Müll! Gemeinsam für die Umwelt!
Our founder Mustafa founded the company
ECO Brotbox
in 2014. into being. This company sells sustainable lunch boxes and stainless steel accessories to reduce the use of plastic containers and packaging waste in everyday life. Our reusable system started as a project by ECO Brotbox: "The Tiffin Project". Mustafa was inspired by India, where the home-cooked cooked lunches are taken to work in tiffins (stackable stainless steel containers) taken to work or, as in Mumbai, delivered through the so-called delivered by the so-called dabbawallas. Without any waste and completely plastic-free. So our name has a background: Tiffin = our reusable stainless steel container, Loop = cycle. Tiffin Loop has been an independent company since 2021, nevertheless we continue to benefit from the material expertise and also from a creative collaboration – because ECO Brotbox and Tiffin Loop share an office location in Berlin.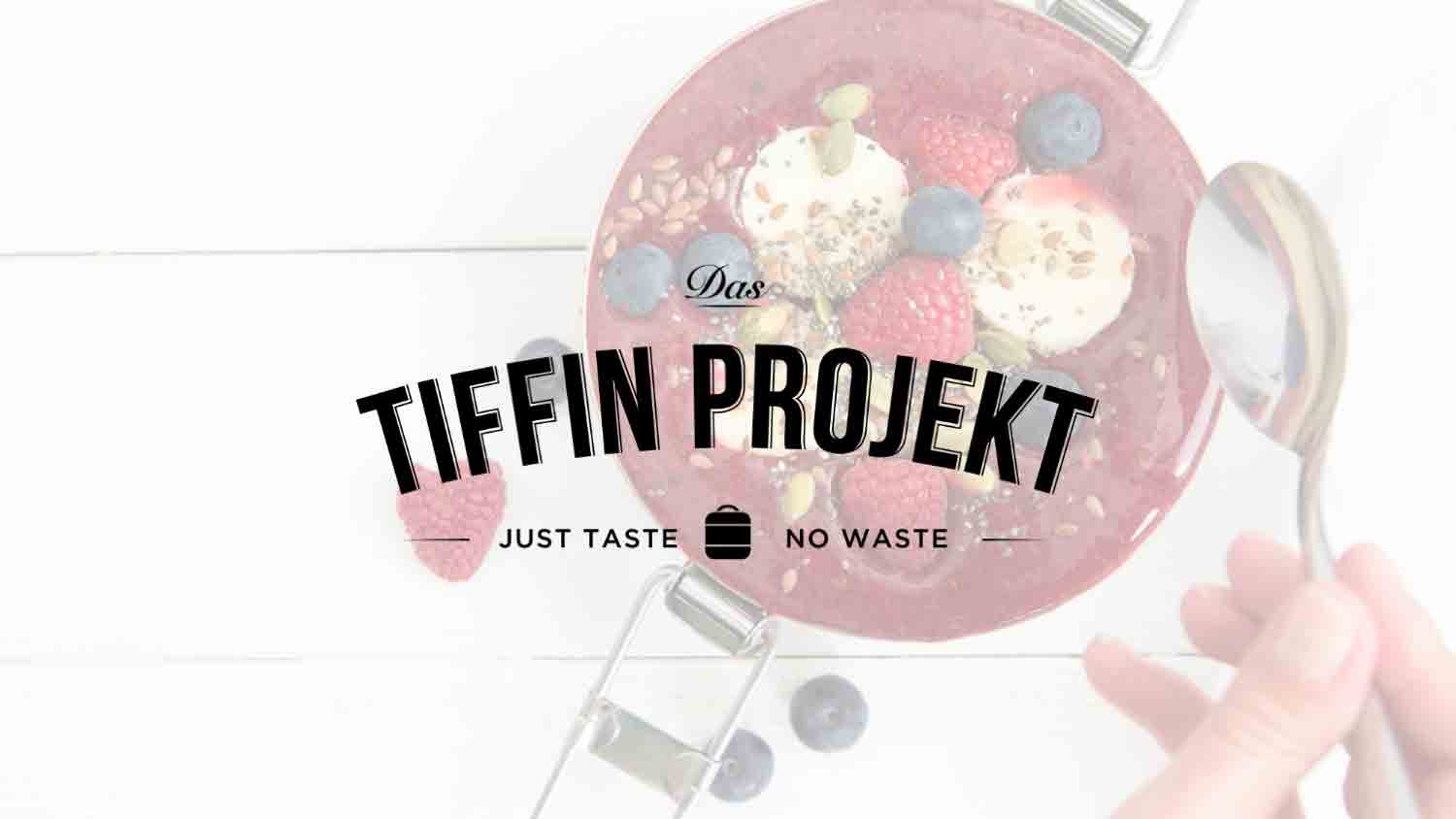 Download the Tiffin Loop app for free
and discover the advantages of plastic-free Premium Take Away.
Want to start looping right away? Find a Tiffin Loop partner location near you here and enjoy your next take-away – completely waste-free. When you're out and about, you can easily identify participating restaurants or cafés by the partner location sticker at the entrance.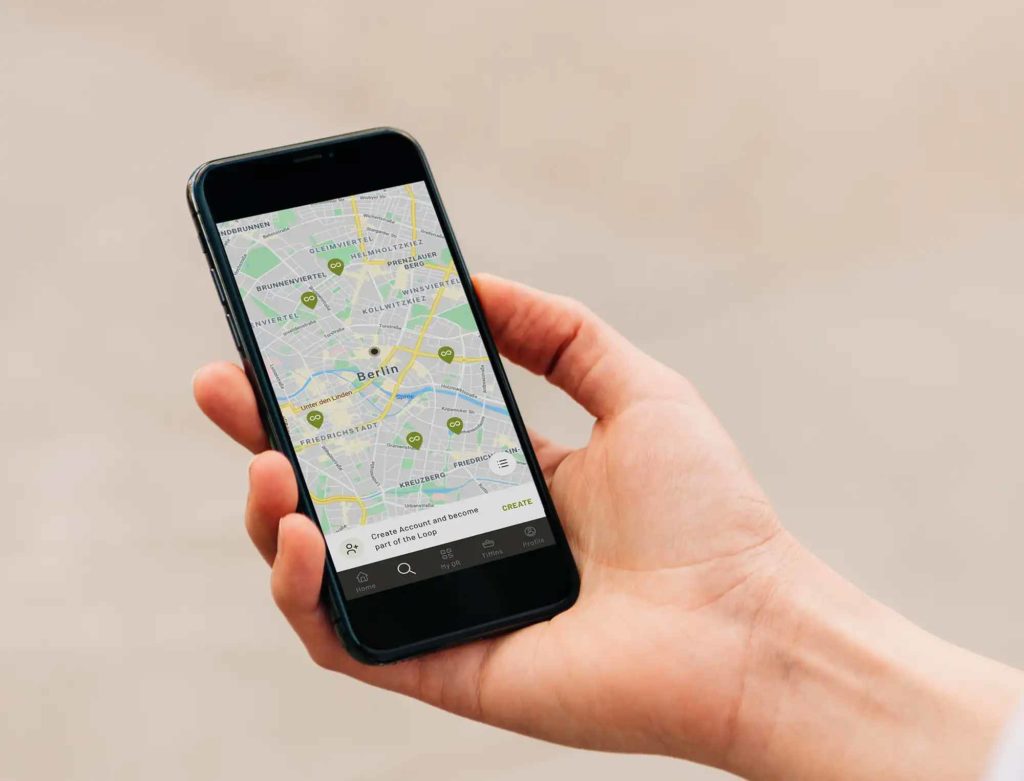 Together for a more sustainable future.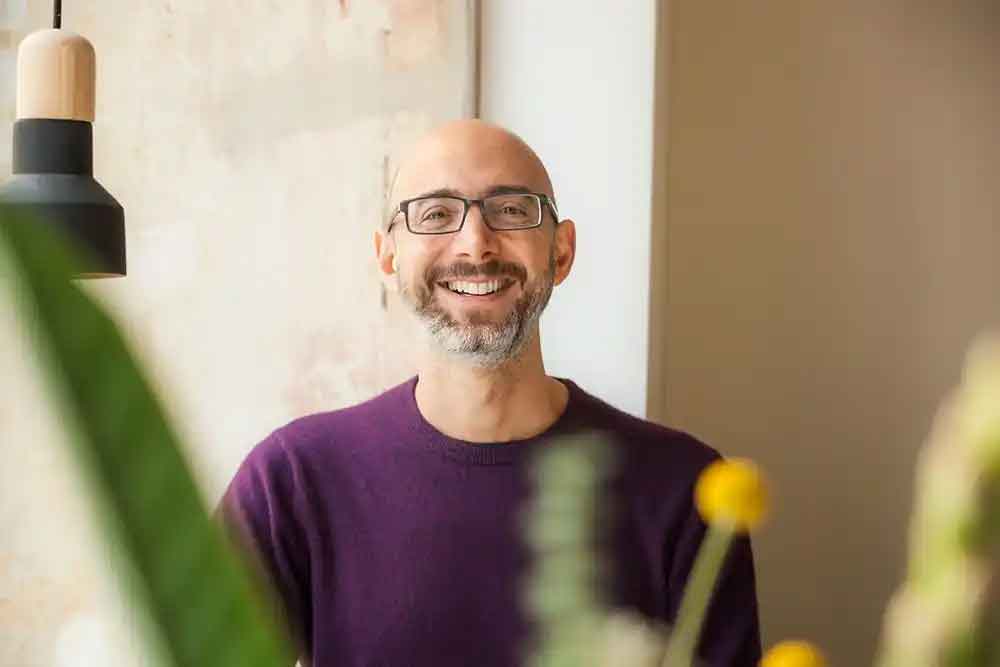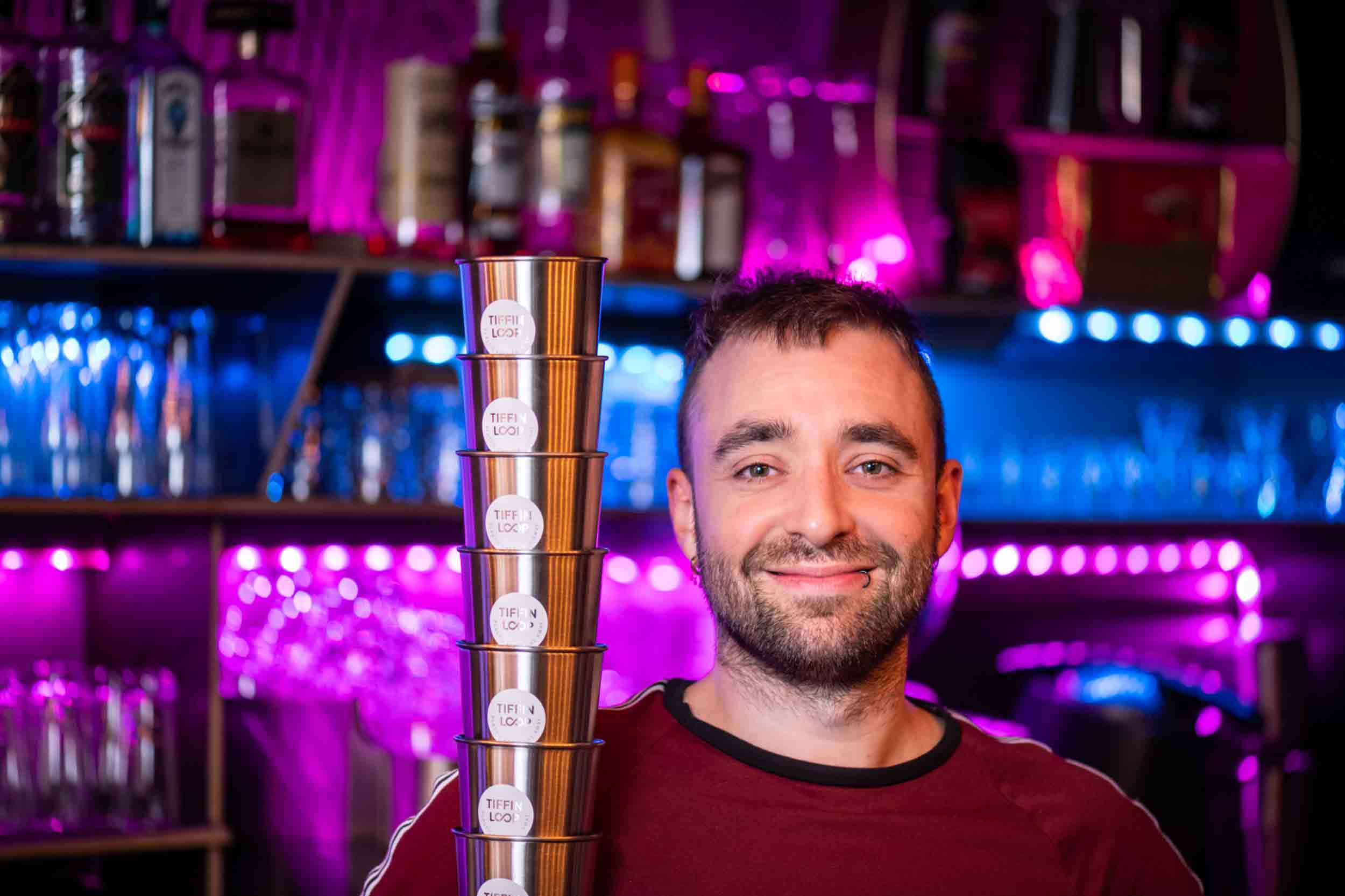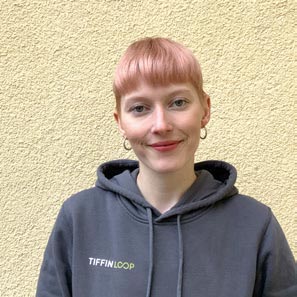 Doreen
Communication & Design
Want to know more about Tiffin Loop and our waste-free everyday life?
Just follow us on social media!